This is more of a pictorial step-by-step of some work I did recently in the garden. It is pretty atrocious – the house was left vacant for about 14 months before we closed on the sale and then we just weren't able to get to it when we moved in right away.
So 26 months after the prior owners have left, this is what we have. (Keep in mind, the resulting growth is from absolutely no watering during this time, on top of the fact that is has been the longest drought Central Texas has seen in decades.)
While I do not have experience in cutting garden hedges, there was that one unfortunate time I got tired of my bangs… Seriously though, I read this great book from Sunset Magazine called the Pruning Handbook (ISBN: 0-376-03605-2.) Find a copy at your local library. (What? You thought I was going to tell you to buy it? Not when you can find it for free!)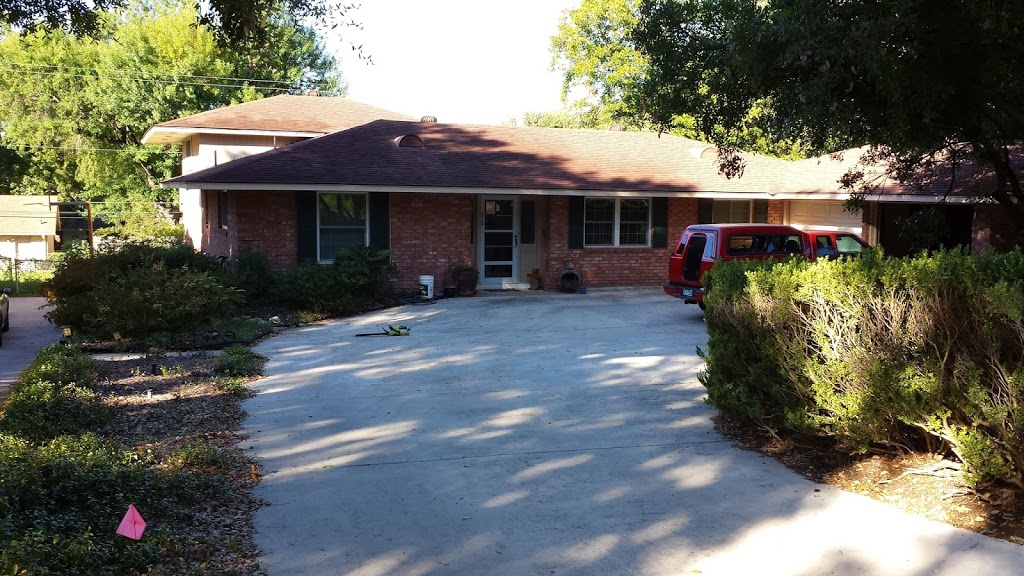 Overview of Front Landscaping Areas – Left Side
Overview of Front Landscaping Areas – Right Side
The main hedge I want to tackle is actually 9 plants from 3 separate species that have grown into one massive, tangled wall. Effective for keeping things out, but I need to be able to access that section for my future veggie garden!
The Hedge – from the front
The Hedge – from the back
Now this is a perfect time to discuss something very important – safety equipment.
USE PROPER P.P.E. (Personal Protective Equipment) at all times. Someone really can poke an eye out or lose a finger here! A list of equipment you should gather or go purchase:
Long Pants
Long Shirt
Sturdy Boots
Hair Tie (trust me, you do not want your hair caught in a machine)
Heavy-duty Leather Gloves (NOT pretty polka dot canvas, fashionably thin leather, or jersey stretch material)
Eye Protection (those shown below are tinted polycarbonate lenses and cover my entire eye area)
Ear Plugs (those shown below are custom fitted – necessary in a previous line of work. You can get inexpensive ones at home supply or music stores.)
User Manuals for any mechanically powered tools in case something goes wrong (you did keep them, right?)
Some Highly Recommended Personal Protective Equipment
Tools (from top)
Power Hedge Trimmer (extra battery charging!)
Mechanical two-handed Lopping Shears (for thicker branches)
Mechanical one-handed Lopping Shears (for in the way branches the larger ones can't get to)
Tools I Used
I started with the property line since it had a well defined border.
First Pass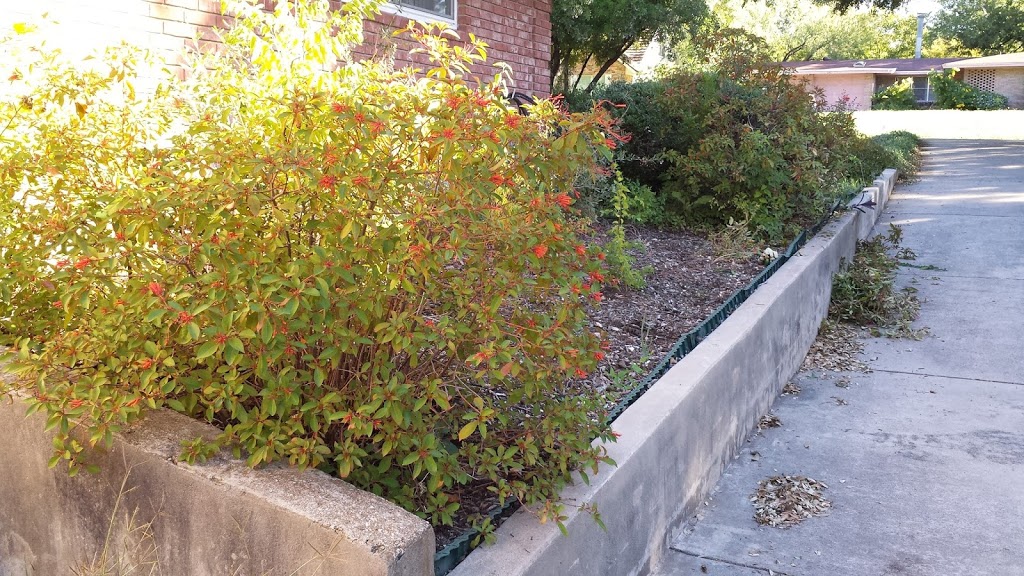 First Pass – from the back
Then I just kept slowly taking away more and more, being sure to separate the 3 bushes into their own distinct balls.
The Hedge – 4th pass
Just one pile of clippings
Another clippings pile
Cleaned out the dead twigs from one of the plant species. Turns out they aren't as messy-looking when you care for 'em!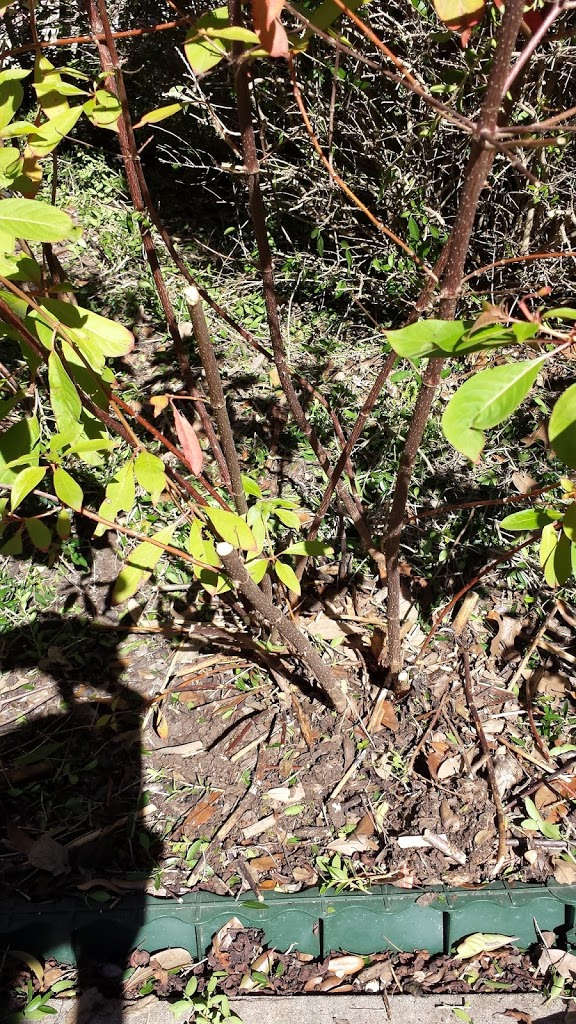 Dead twigs removed
After about 3 hours, I felt I had made visible progress and was tired, so made the call to stop for the day. I plan on going back as they grow back in together and rounding them out more.
What do you think of my first pruning?